10 Reasons Your Business Needs Mobile Capabilities TODAY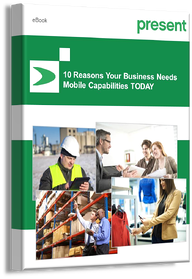 The mobile revolution is underway and companies, irrespective of their sector of activity, should take advantage of mobility as a key lever for ensuring lasting growth and development. This is all the more important given that absolutely all areas and aspects of a company are concerned.
This white paper is particularly aimed at IT executives and business leaders looking for growth solutions aligned with the new behaviors of buyers, consumers and users.
This ebook will allow you to:
Understand the opportunities for growth generated by mobility

Understand the opportunity to overcome business challenges using mobility

Grasp mobility trends

Understand the risks associated with delayed adoption of mobility solutions

Get proper advice for the implementation of your mobility solutions
Please fill out the form to access the ebook >>>>