Present offers you a free IT infrastructure analysis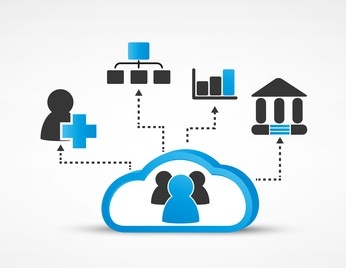 Request your free IT infrastructure analysis now and you have until Septembre 30th to get it done by Present's experts.
What does the analysis include?
A complete inventory of hardware servers , desktops and infrastructure components (switches, routers, printers , IP phones, etc.) with details such as make, model, serial number and configuration.
A complete inventory of software servers and workstations with details of release date, Edition, patch, key and / or license.

A complete inventory of all the Active Directory items (accounts , rights, active, inactive ).

An estimate of resource utilization (Capacity Planning , the last 30 days in CPU , memory, disk).

A security analysis including

open ports in servers, security groups according to AD and which users are in which, overview of the 'network shared drives ', checking Security Baselines and connection inactivity in AD ( to identify users and correct the problem ).
What's in it for me?
It's free and a unique opportunity to save time!

You will be able to better understand if your department is prepared for renewal of licenses.

You will

have the right information on

the capacity of the servers and if an increase will be required in the future.

You'll have answers on your DR plan and a better understanding of your current recovery.

You'll know where the gaps are in your DR plan.

You'll be informed of security breaches and provided with solutions to fix them.
How do we run the analysis?
Phase 1: Identification of potential risks and study of existing system.
Phase 2: Review of documents and scan for greater vulnerabilities.
Phase 3: Analysis of data and briefing of report.
How do I get started?
Just fill in the form on this page and we'll take care of your request.
How do I share this with my colleagues and friends?
Simply share the offer to your friends and theirs by using the sharing buttons below.