Free ebook
Guide to Selecting the Right IT Resource for Your Business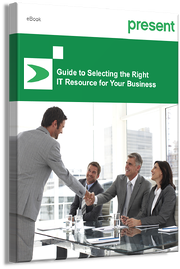 Today, IT managers in Canada face a tight job market, making recruitment more difficult. It can take months to find the appropriate resources that companies need for their growth.
If you are currently in the process of recruiting and have already experienced difficulties in finding IT resources, or if you are planning on recruiting in the near future, this guide will provide you with valuable information and tips for:
Creating job profiles that will attract candidates
Promoting your job postings
Sourcing candidates and building a qualified network
Choosing between recruitment done internally or outsourced
These recommendations will help you to set yourself apart in the recruitment process and therefore increase your visibility.
Please fill out the form to download the guide