How to Leverage IT to Grow the Business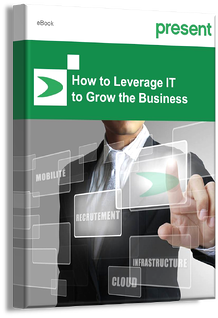 Most business initiatives rely on a technological solution and IT is often perceived as a bottleneck.
IT is held accountable for the company's success, which contributes to increased pressure on its shoulders.
Current trends in the market suggest that information technologies provide the best opportunities for growth.
This guide will allow you to:
Understand how IT solutions help to solve persistent business challenges
Discover how these solutions help companies achieve their important goals
See how IT can be a lever for growth
Understand what you get out of a collaboration with Present
Complete the form and get it now >>>>