Modernizing the data center :
an imperative for the new economy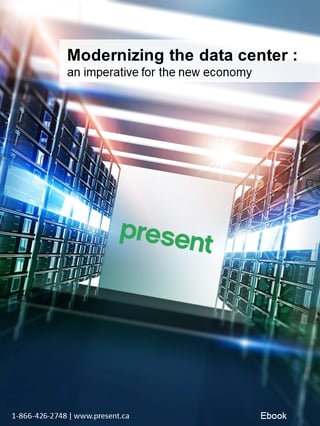 Information technology is reshaping the business landscape at an unprecedented rate.
You're witnessing the evolution around you and want to be a part of it and are looking for solutions so that your business can leverage digital transformation?
But where should you start? How to successfully modernize your IT when everything is changing so quickly? How to make the best decisions for your business?
Present experts designed this guide to help you answer these questions, provide you with a framework to define your strategy and action plan, and especially to avoid the pitfalls of transformation.
Please fill out the form to access the guide